SMILE STRAIGHT ORTHODONTICS - ZARAGOZA
Braces, Invisalign®, and Orthodontic Care
---
Located at the intersection of N. Zaragoza Rd. & Pellicano Dr., our office can be found next to Ernie's Mexican, and across the street from Corralito Steak House & the Tropical Smoothie Café.
Monday-Thursday: 8am - 5pm
Friday: 8am - 2pm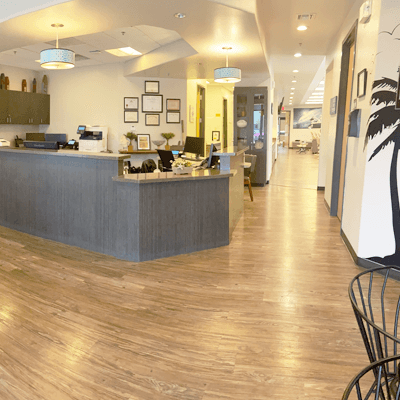 ---
Welcome to Smile Straight Orthodontics on Zaragoza Rd!
Our orthodontic team is here to make your visit as pleasant as possible. We are committed to helping patients of all ages have the smile they always wanted and feel confident about. We offer a variety of orthodontic treatment options to fit your needs, as well as various financial options to ensure every patient gets the orthodontic care they need.
Orthodontic Services
Our award-winning orthodontics office on Dyer St. is dedicated to bringing you the smile you want. Start with a free orthodontic consultation to see which treatment option suits your individual needs, including:
Finding Us
From the Southeast

- Via I-10 West


Starting on I-10 West toward El Paso, take exit 32 toward George Dieter Dr. and take a right at the red light. Then turn right onto N Zaragoza Rd. at the second red light after turning onto George Dieter. In a mile, after passing the Pellicano Dr. & N Zaragoza Rd. intersection, take a right across from Tropical Smoothie Café. EPD4K will be the building on the far right.
From the East

- Via Loop 375

From East El Paso, begin on Loop 375 and head south. Take exit 40 toward FM 659 to Zaragoza Rd./Montwood Dr. and turn right onto N Zaragoza Road. In two miles, after passing the Walmart, EPD4K will be on the left immediately before the Pellicano Dr. & N Zaragoza Rd. intersection.
Book Your Free Consultation with our Award-Winning Orthodontic Team Today!
---