Testimonials
Voted Best Orthodontist in El Paso, TX
---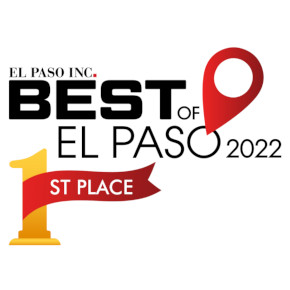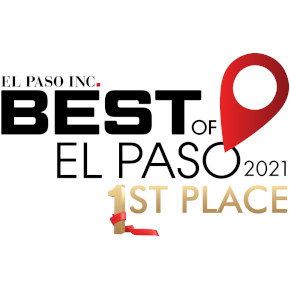 What Our Patients Are Saying...
---
Smile Straight Orthodontics El Paso is honored to hold 4.9-star ratings ratings on Google and Facebook. We cannot thank the community of El Paso enough for these treasured reviews and recommendations. Our dedicated doctors and staff remain motivated to continue this level of excellence for a long time.
We understand how important it is to find an orthodontist you can trust, that's why we provide our reviews and recommendations up front. The awards we have received in El Paso speak to our commitment to delivering the best possible orthodontics experience for kids and parents alike. Of course, we'd like to hear from you, so contact us anytime.
Patient Reviews
---
What Sets Us Apart
"They are always super friendly and informative when we go. My daughter got braces and they are always sure to explain to her what's goin on before and while they work on her. I would definitely recommend them to friends and family."
- Krisiann R.
"My daughter uses the Dyer location and at the staff is amazing! I'm always late and they always make time for my daughter! Great beverages in waiting area, clean environment, everyone always smiles! Payment flexibility and the orthodontist is amazing! I would most definitely recommend them to friends and family!"
- Kina D.
"My daughter (12 years old) and I went in for a consult and walked out with her braces on in 3 hours. The prices are reasonable and every step of the process was explained in great detail. My daughter liked that the assistant talked to her and explained each step as she applied the braces. Dr. Packer is very friendly and answered all our questions patiently. They even have a rewards system in place for patients who take care of their teeth. We look forward to going there for the next 18 months - 2 years. (p.s. I love shirt they gifted us and am thinking of buying one for myself)"
- Erika P.
"Great atmosphere and wonderful people that work there! Feel so much better about my teeth! In my thirties and never thought I would be wearing braces but so glad I chose to and to go with them!!!"
- Casandra R.
"Thank you Dr. Packer, Dalton, and team for being so professional and being amazing to my family. I would recommend Smile Straight Orthodontics for your family if you are looking for a professional and friendly experience. Thank you. :-)"
- Araceli M.
"Absolute best doctor and staff! My son loves coming to his appointments and always feels at ease! I would recommend this establishment to everyone!"
- Kathy R.